Leather Log Carrier / Firewood Tote - Heavy Duty - Custom made -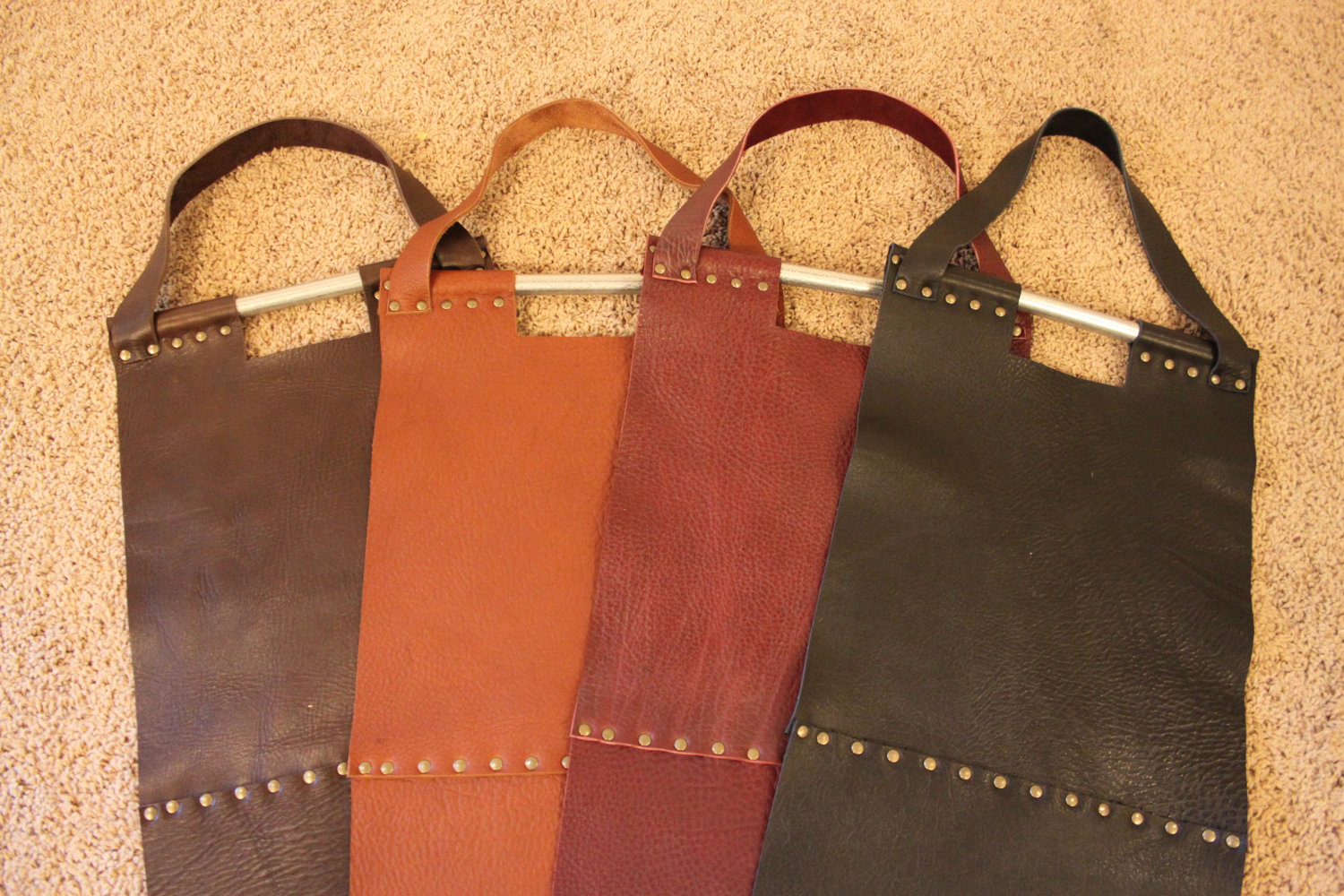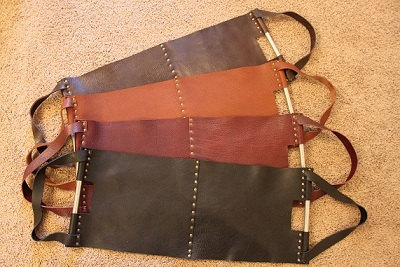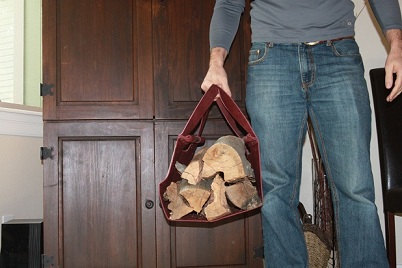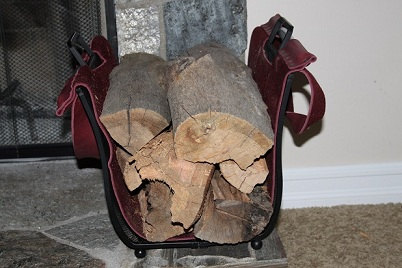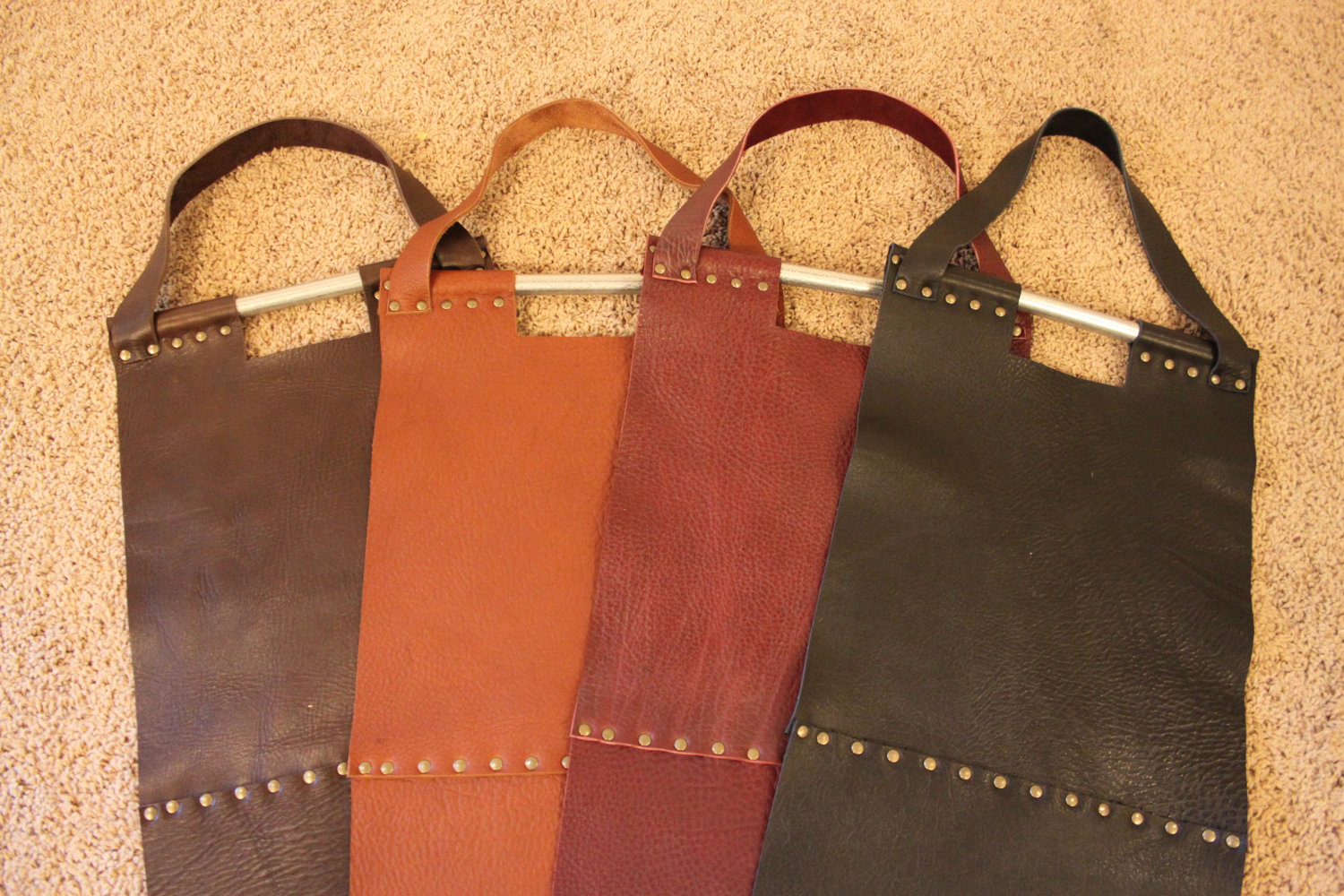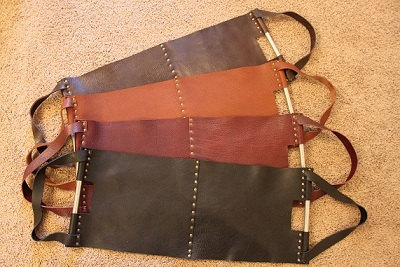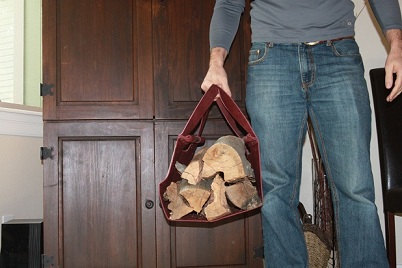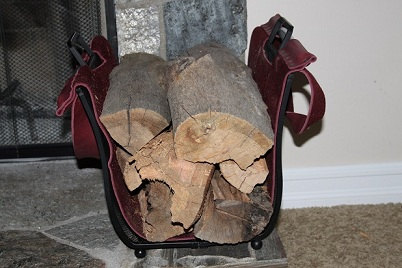 Leather Log Carrier / Firewood Tote - Heavy Duty - Custom made -
We hand make these Leather Firewood Carriers.

We do not use cheap Suede or split leather or some inferior material like canvas, nylon or duck cloth... We use TOP GRAIN Bull Hide - the best, strongest and most durable part of the leather!

The Log Totes have 2 leather handles and 2 metal ones - not wood doweling - for longer life.
They come in different colors that will compliment most any home.
-Espresso Brown
-Tobacco
-Redwood
-Black
-Distressed Gunsmoke (not pictured)


Quality looks, strength and durability without the sacrifice!

Leather Log Carriers are roughly:
32" X 13"
Leather Handles are 22" long each.
It can hold approx 6 standard size logs
Since I make these by hand - measurements may vary slightly

They fit Great into an existing log holder!

It is put together with metal rivets, NOT weak stitching or nylon straps.
4 metal rivets hold each leather handle on.
14 metal rivets hold the seam.
10 metal rivets hold each metal handle in place
Many more than are necessary for extra strength and long life!

In the picture with all the weights in it, it is holding 180lbs!!!

Please Refer to the pictures!

Leather has natural grain, marks and maybe even scars. All natural and nothing that would affect the integrity or strength of the piece.

If you want a custom size, let me know!

If you buy a second one, I will give you 10% off the purchase price and a 50% discount on the shipping!

Thanks for looking!