Hand Made in USA - Black Leather Journal / Art Book holder.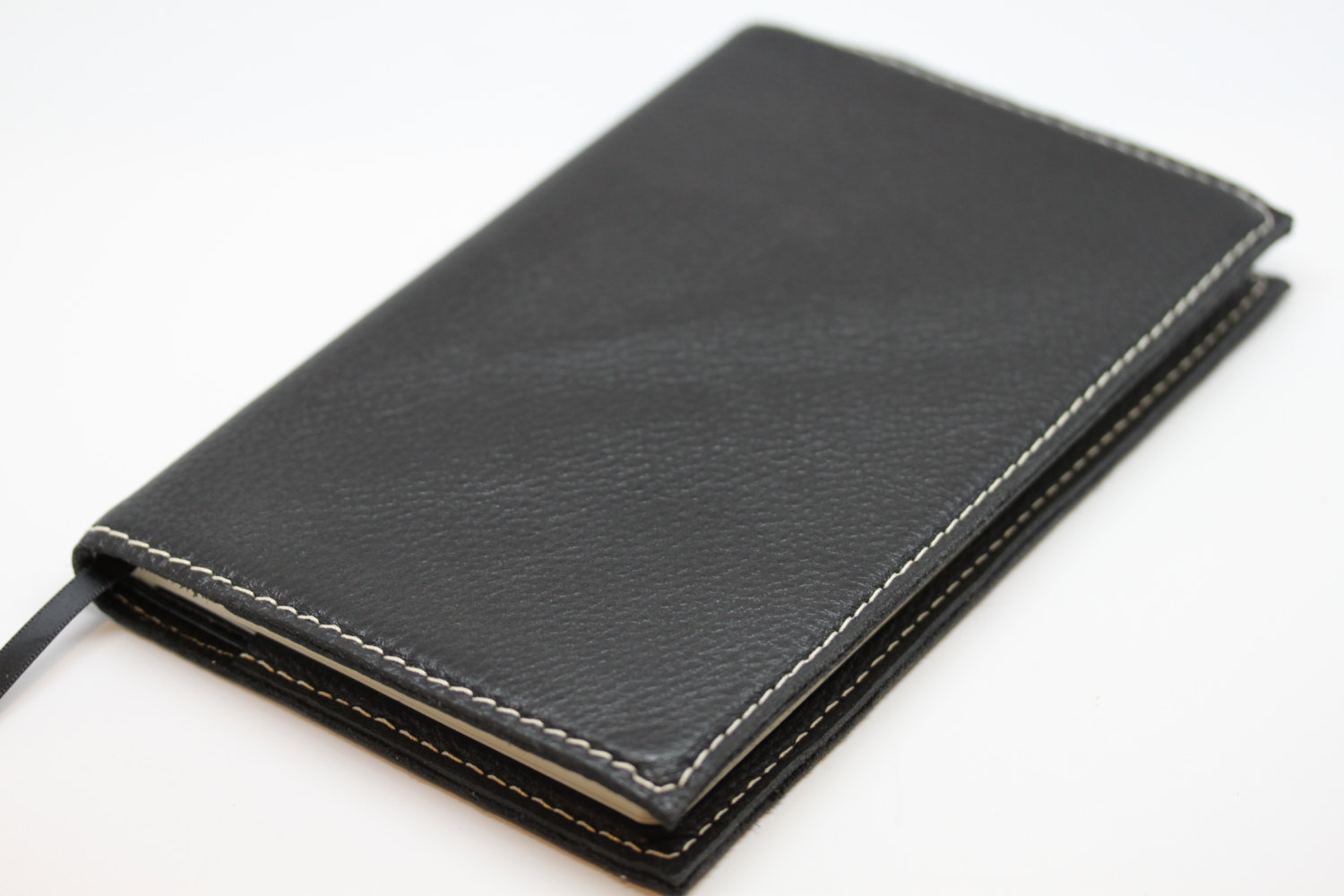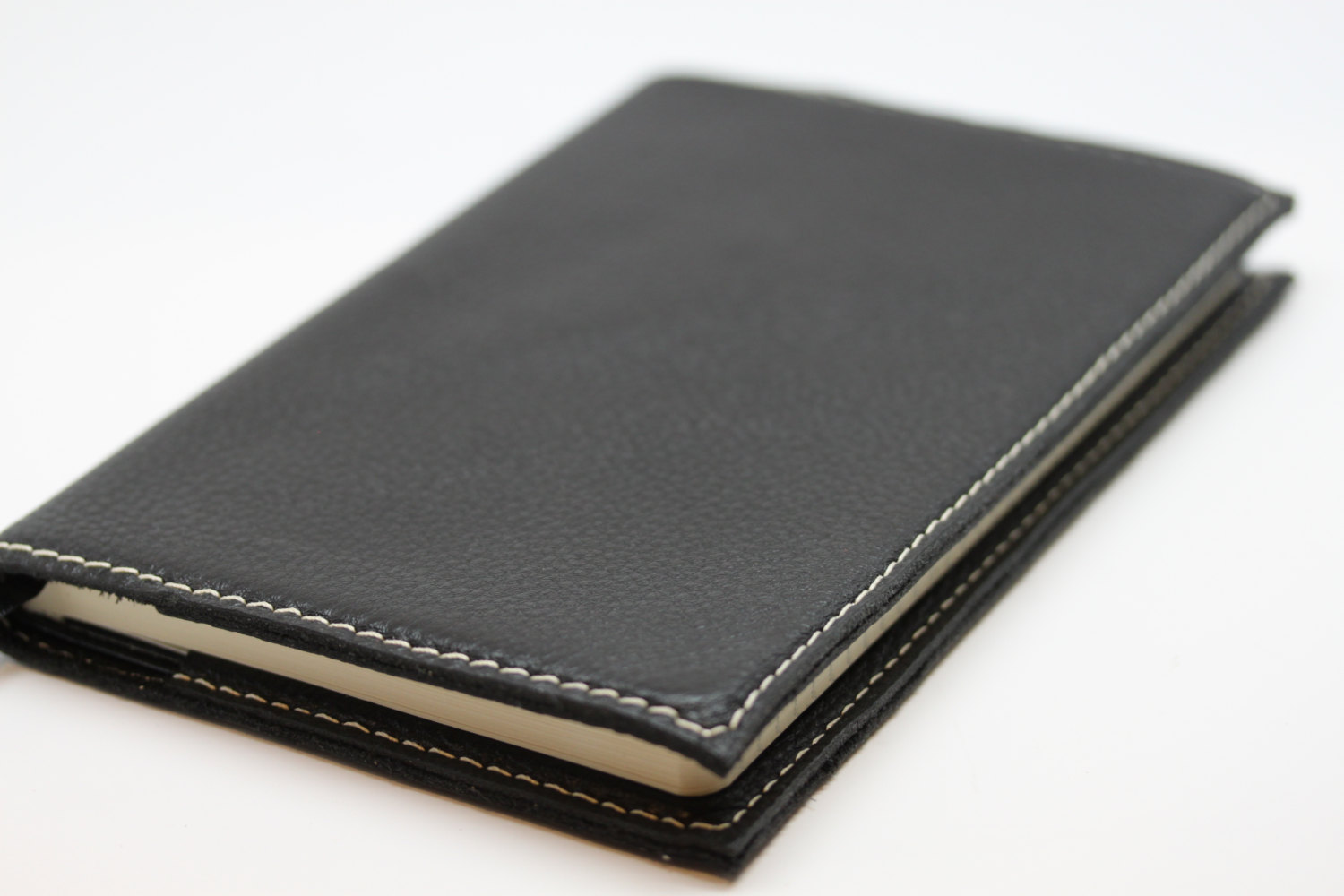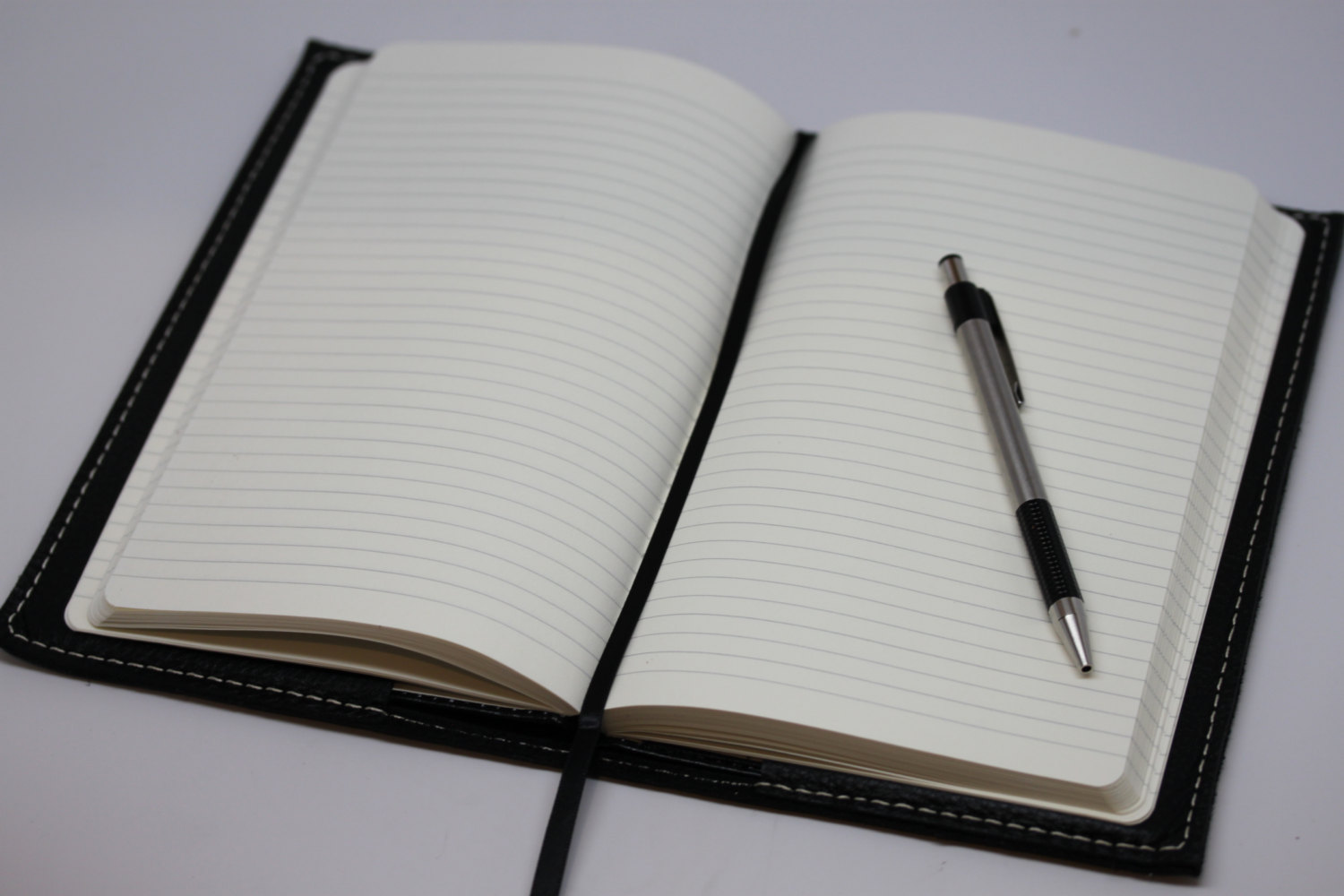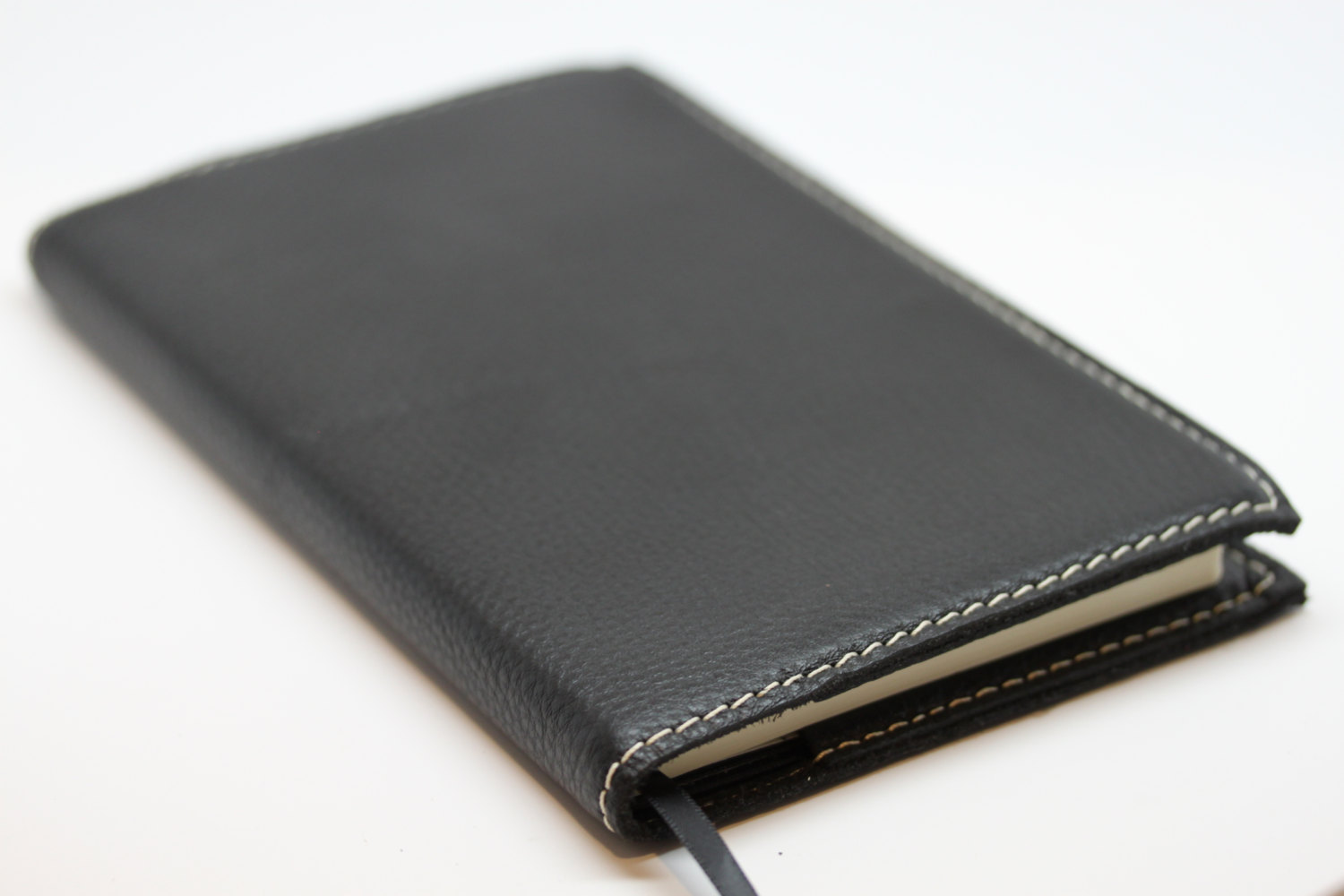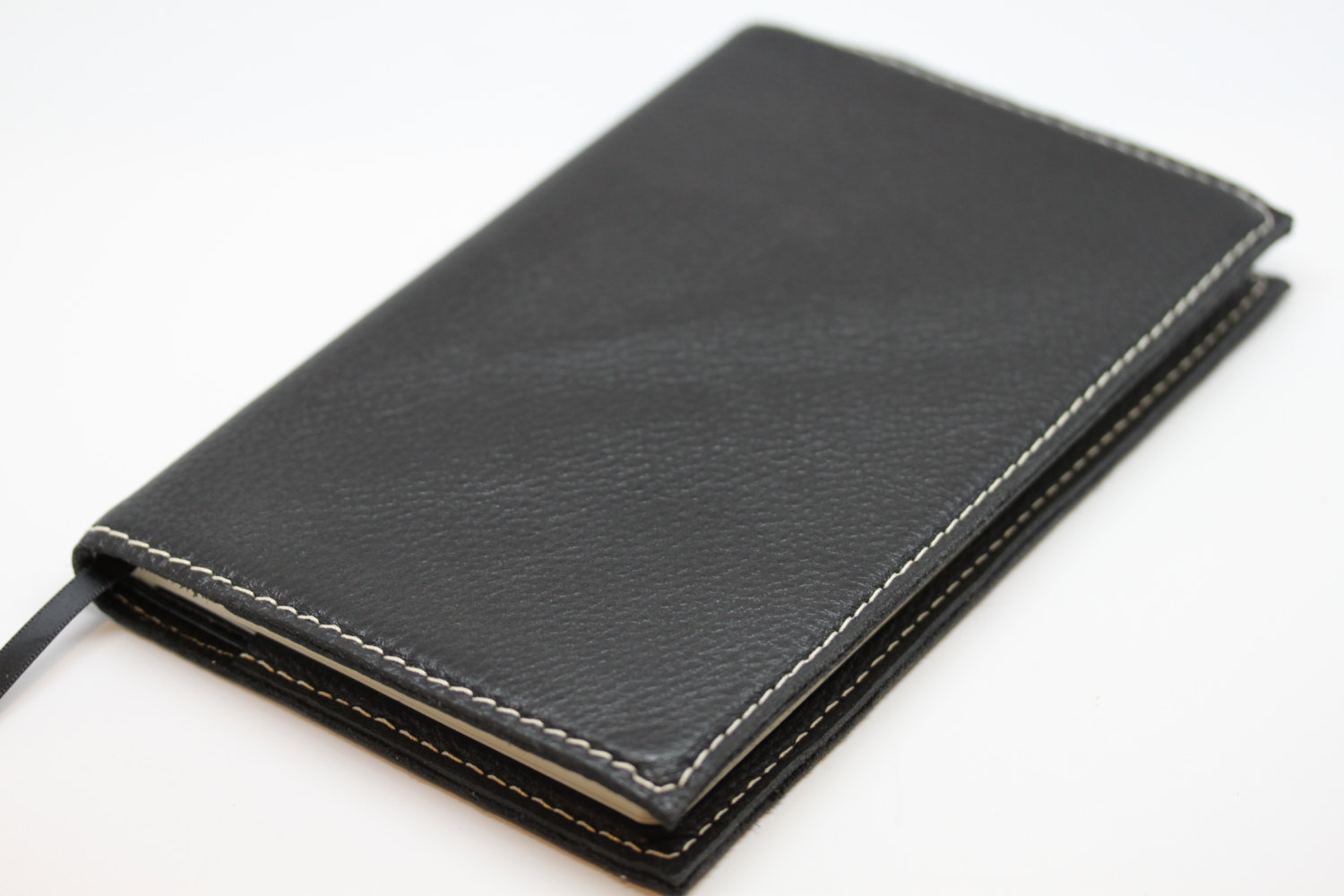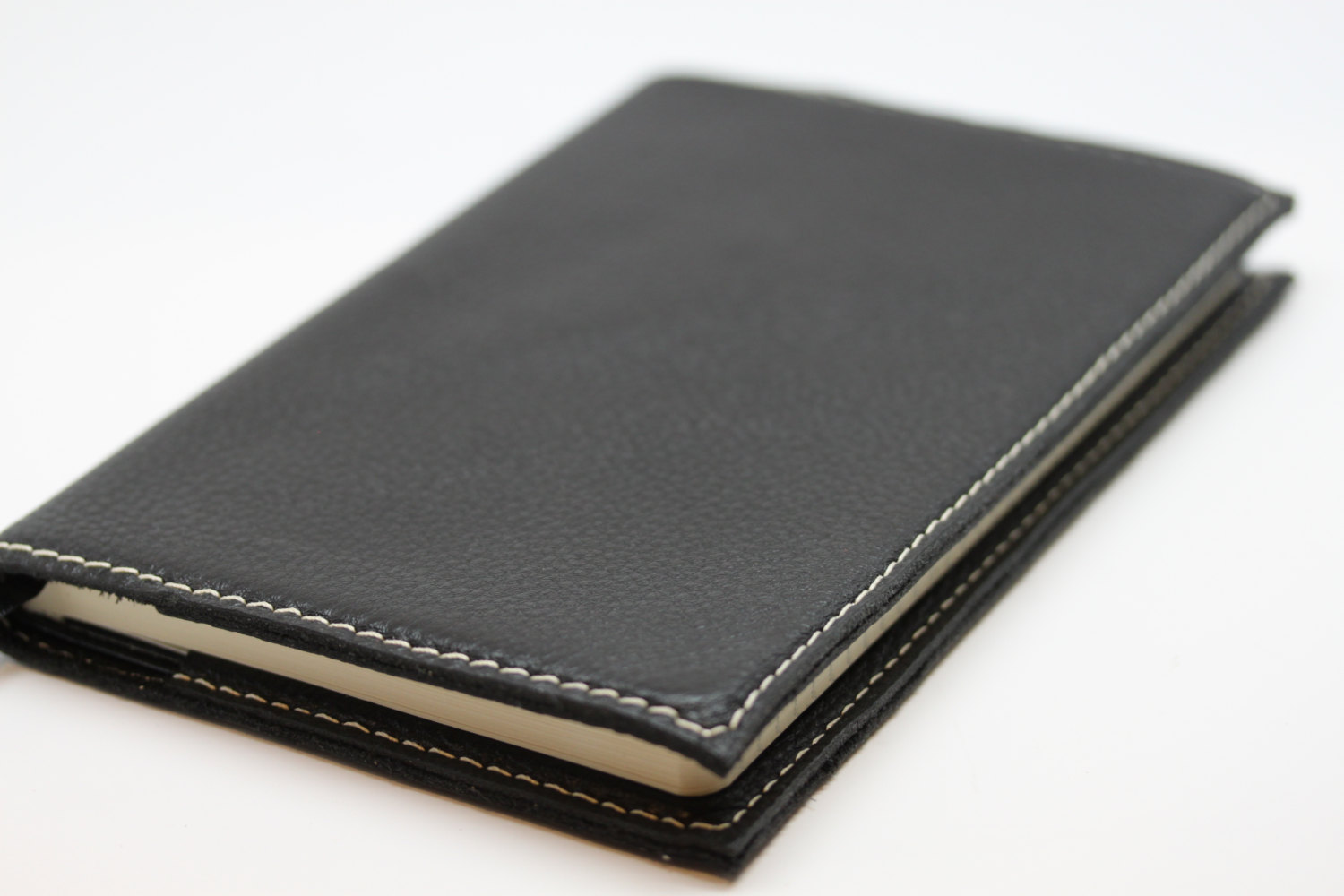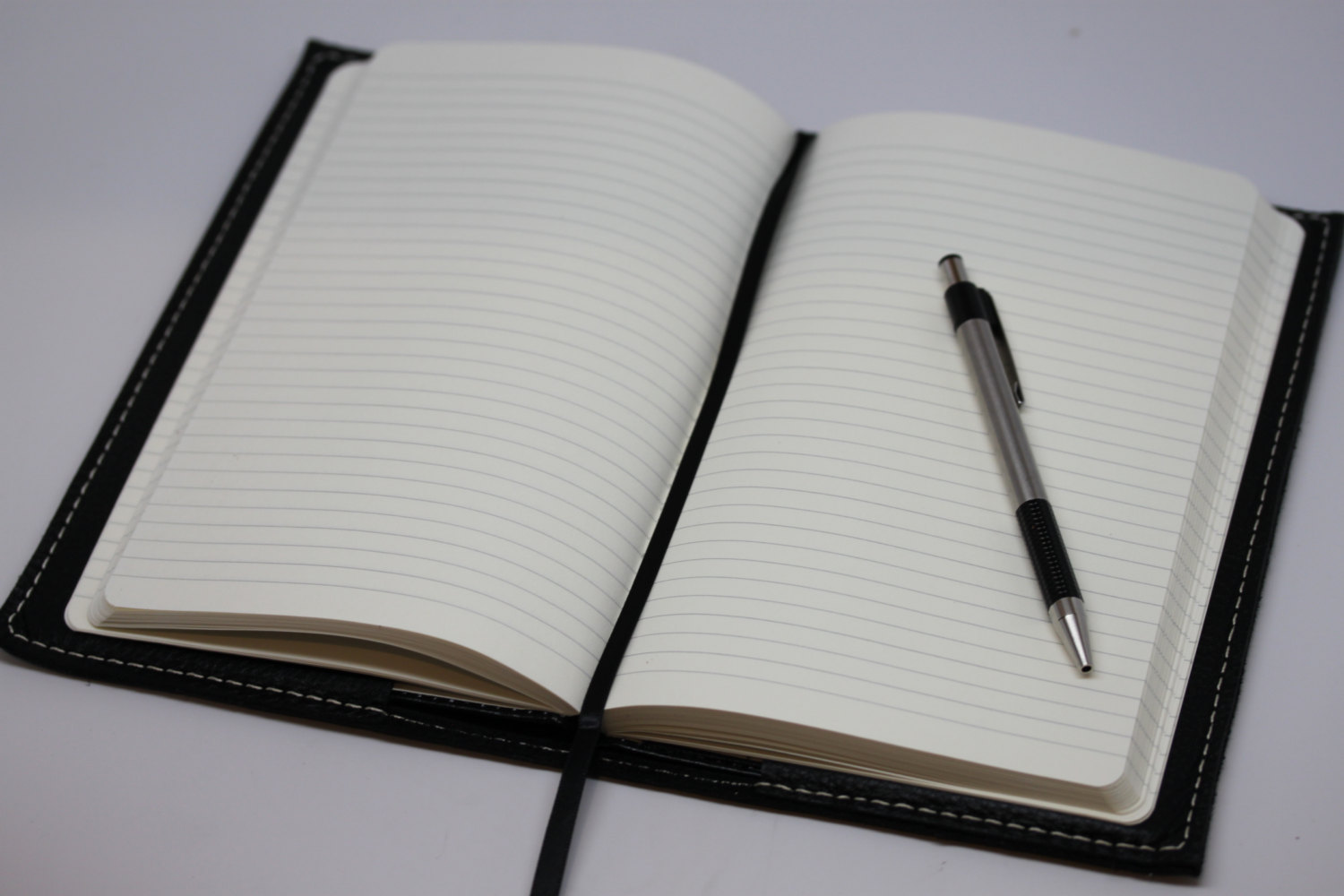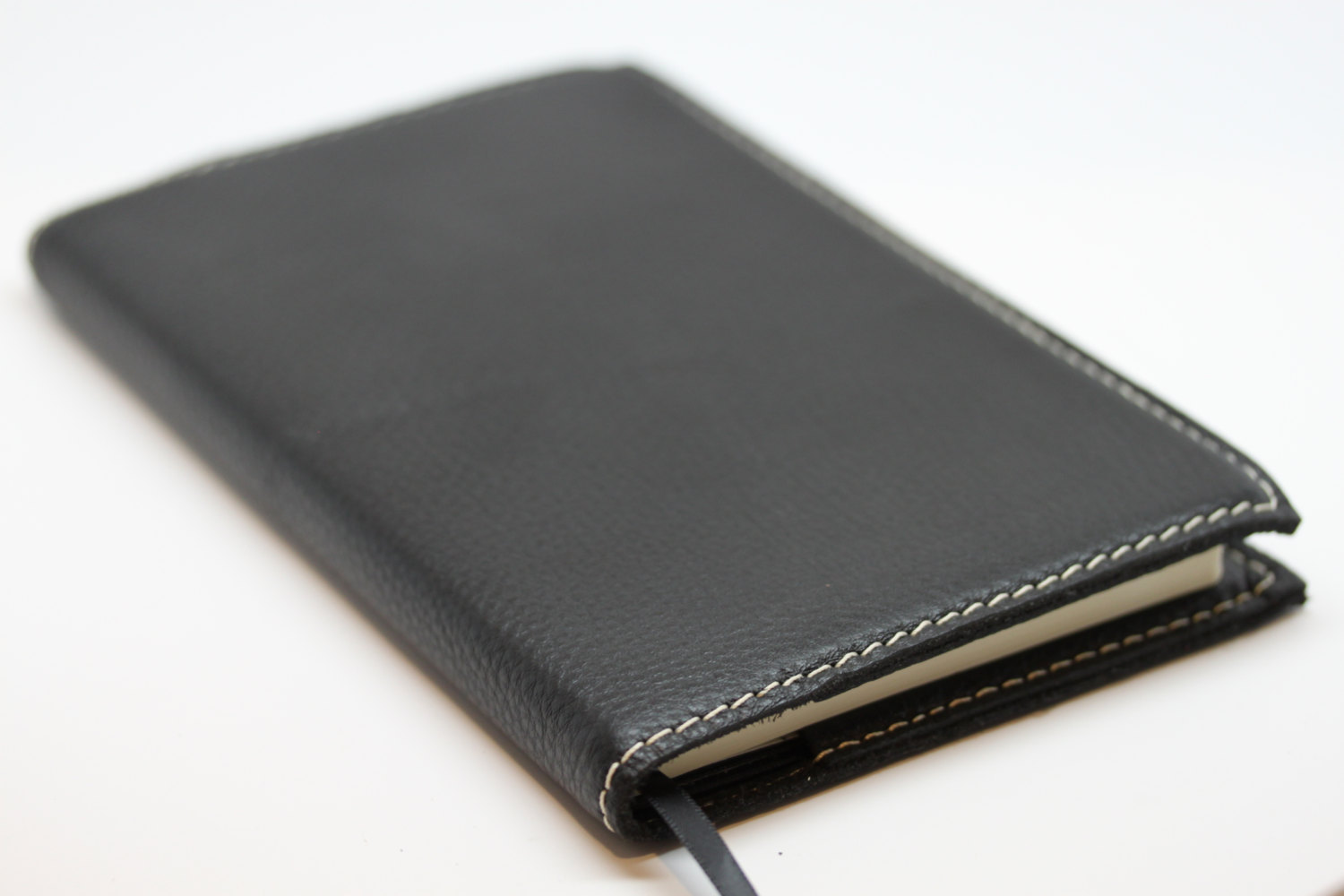 Hand Made in USA - Black Leather Journal / Art Book holder.
Hello:

This Journal holder is made from a beautiful black leather.. The leather is soft, yet strong and of superb quality! The leather is wonderful to touch and smells like leather should!
It will gain a beautiful patina as you use it - gaining character. It will last years and years.

The journal is about 8 3/4" X 5 1/2". The Journal can slip in and out, so when you fill one up, you can just slip another in. They are easy to find online or at staples. It will protect your writings and drawings for years to come. It will come with the high-quality smyth-sewn journal.

I make these myself by hand. Please check out my shop for other notebook holders, journal holders and other leather goods. If you would like one of these in a different leather, or something custom just contact me.

You can have this personalized with your initials: https://www.etsy.com/listing/112415962/custom-burnwork-inititals-simple?

or with your full name: https://www.etsy.com/listing/113483619/custom-burnwork-full-names-more-complex?

If you would like something more complex please contact me.

Please check out my other listings for other journals in different leathers and colors.

For a shipping quote out of USA, please contact me with your location if it's not listed.

For international buyers: please note that you may have to pay duty, import fees, VAT, PST or some sort of tax charged by your own government. I am not and cannot be held responsible for this tax. It is the responsibility of the buyer to pay all or any tax that you may incur.

Thank you for looking!