Leather iPhone 4/4s/5 case Crocodile / Alligator Handmade in USA Minimalist slipcover sleeve Top Grain Genuine Leather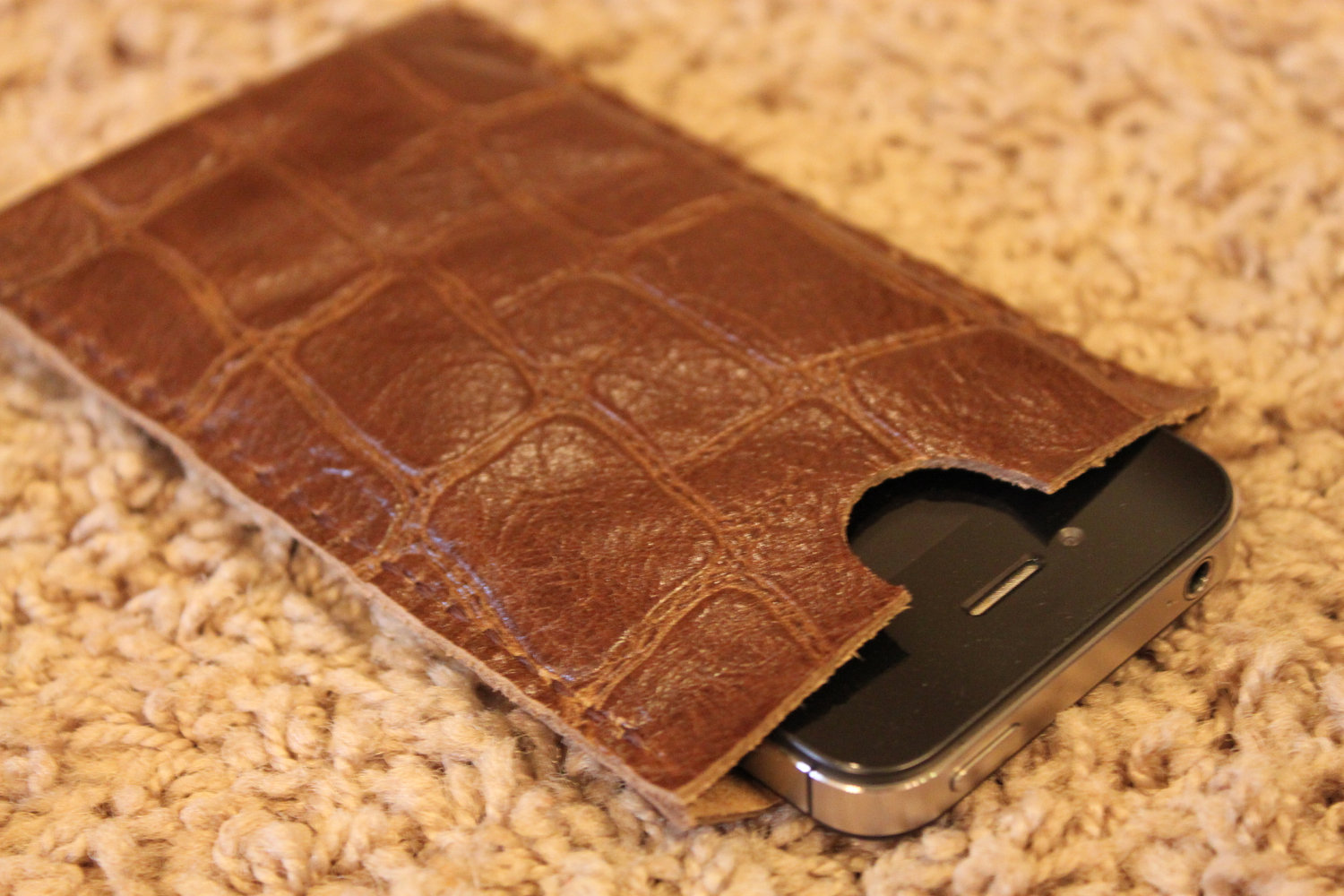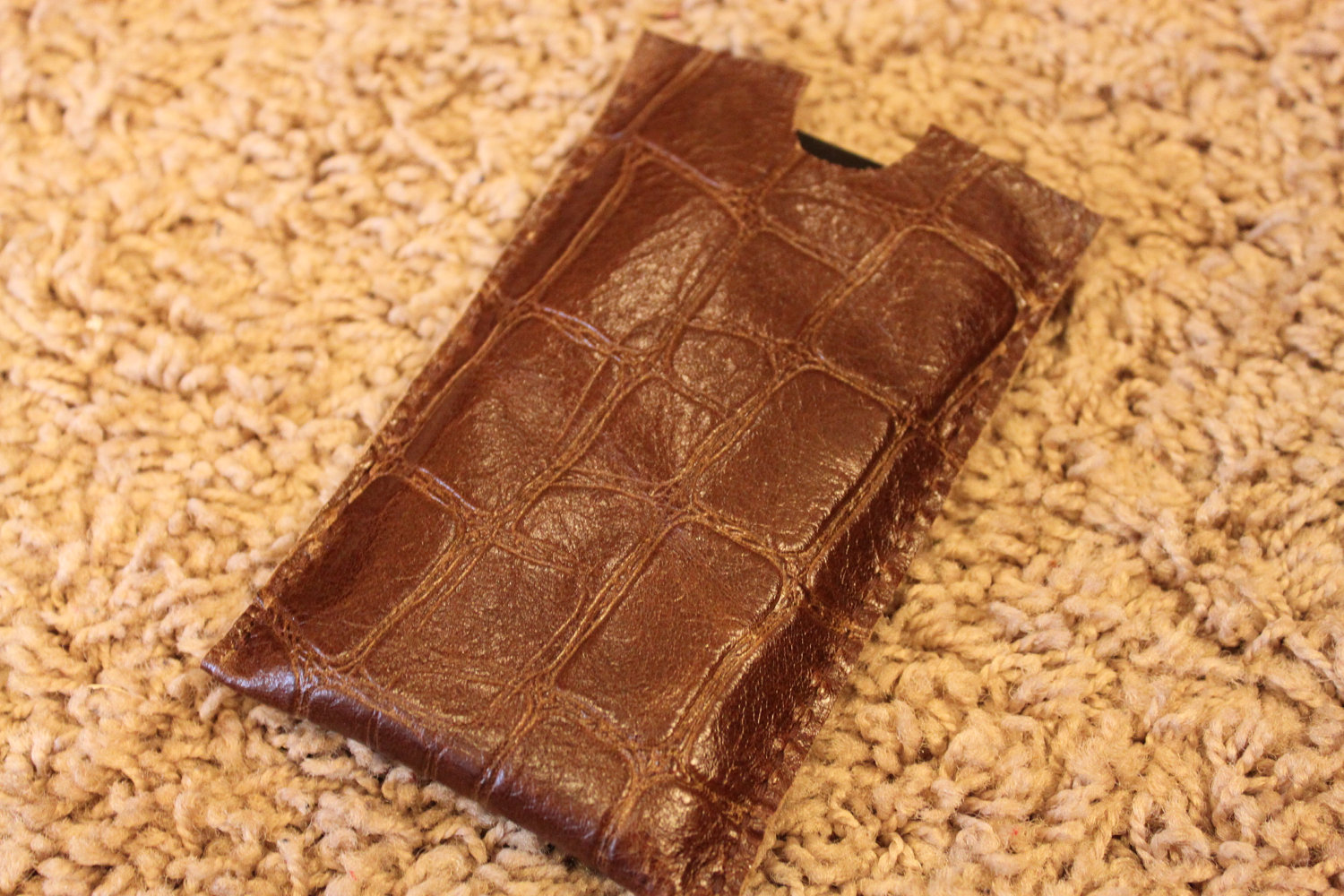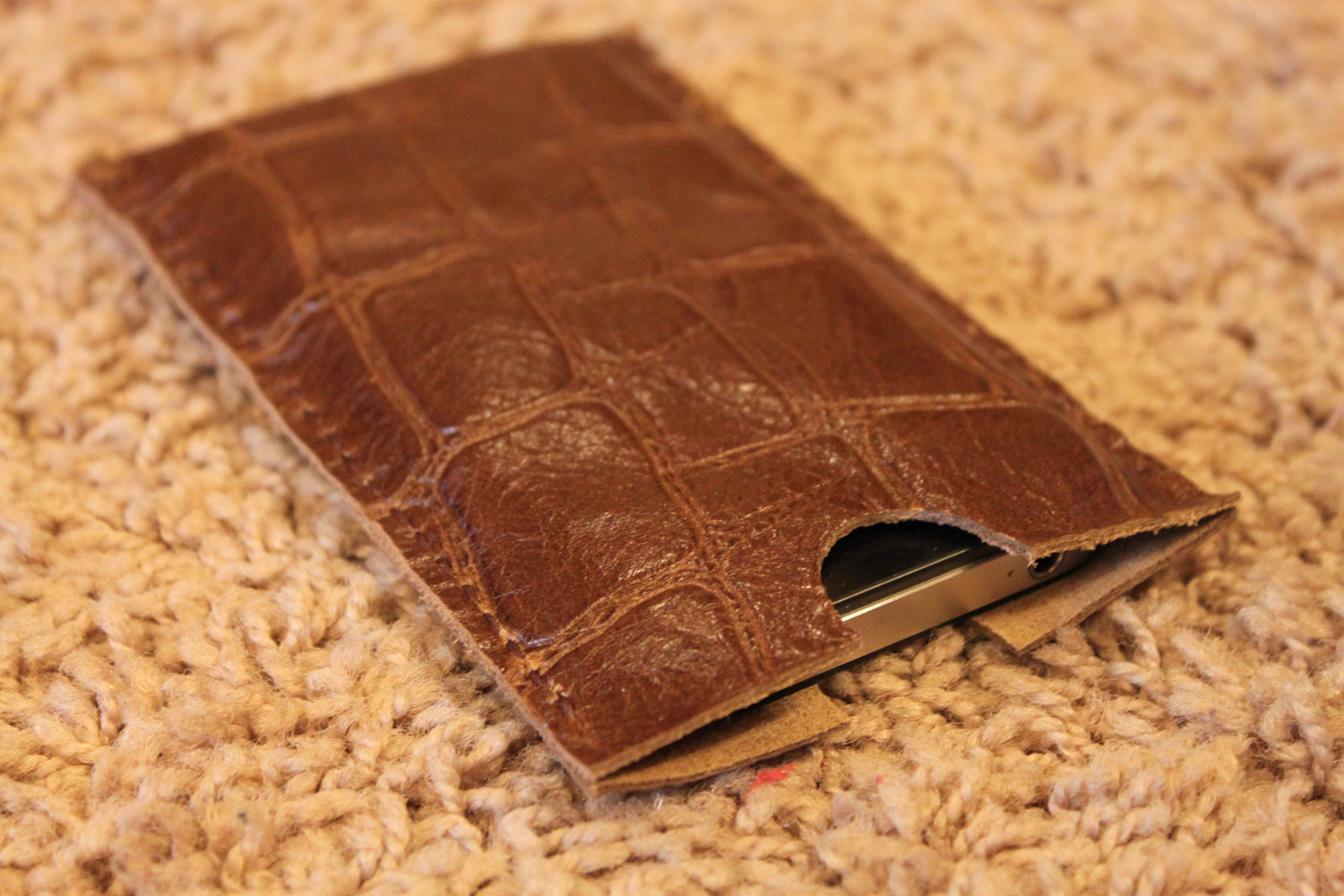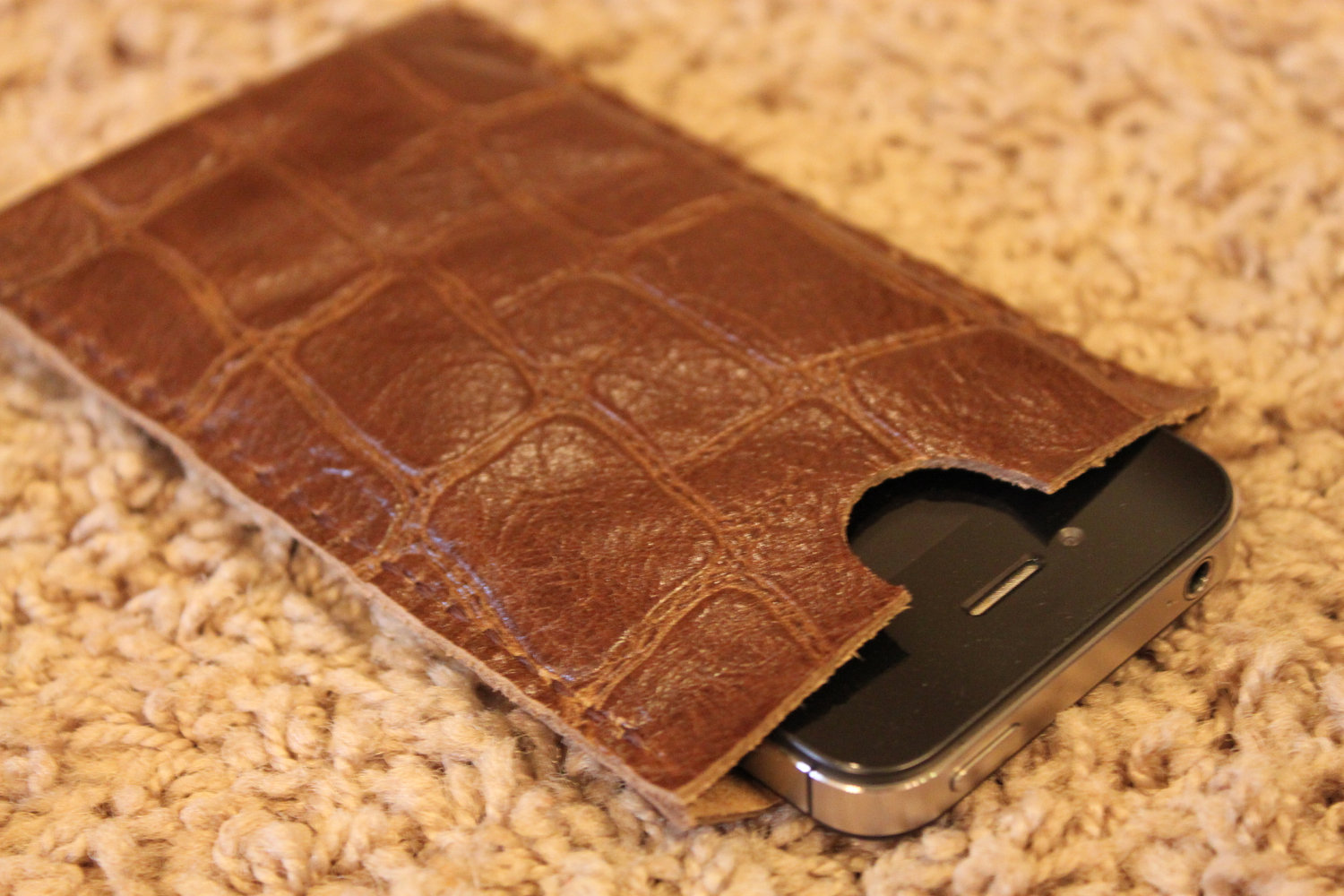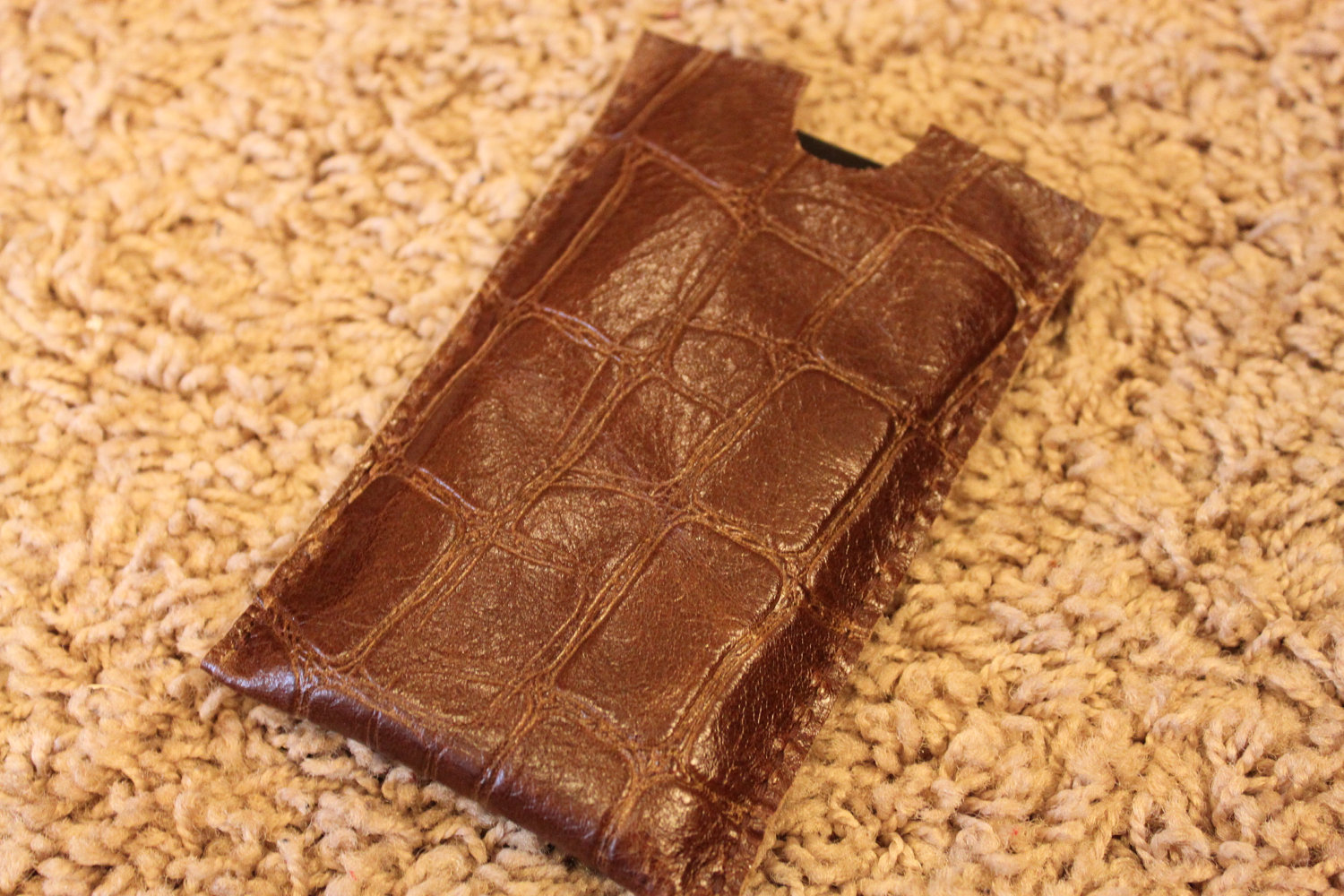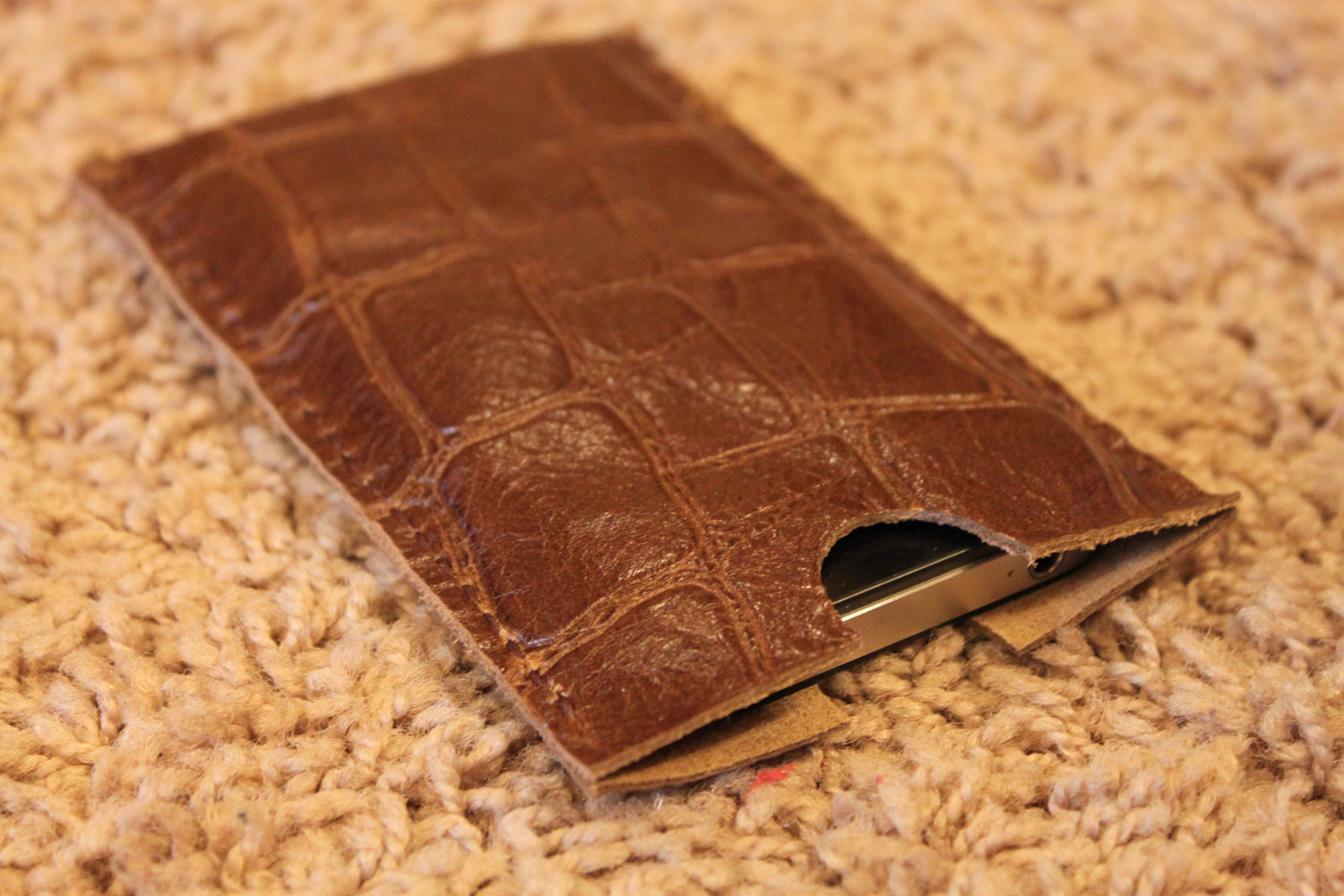 sold out
Leather iPhone 4/4s/5 case Crocodile / Alligator Handmade in USA Minimalist slipcover sleeve Top Grain Genuine Leather
Hello!
You are looking at a handmade leather iPhone case.
You choose if you want it to be for your iPhone 4/4s or 5.

I custom make these by hand to made. They fit nice and tight so the phone won't fall out, yet, it is easy to get out as the leather is very supple. All you have to do it hold the case with one hand and push up in the middle of the bottom with your other thumb and the phone slides right up so you can grab it and pull it out quickly and easily.

Dimensions for the iPhone 4/4s case are 3 1/8" X 5"
Dimensions for the iPhone 5 case are 3 1/8" X 5 3/8"

The leather real leather. As you can see, it is nice and thin so it won't add a lot of bulk while it protects your phone. It not only protects your phone on all sides, but it makes it very easy to find in a purse, bag or backpack.

The leather is not real crocodile/alligator. It's cow hide that is made to look like it.

The stitching that we do on it can be a variety of colors: Oatmeal, Cream, Royal Blue, Yellow, Dark Brown, Black, Purple, Goldenrod, Coral, Light Blue, Rusty Red, Pink, Gray, Bright Red, Maroon, Rusty Brown and Teal.
You can choose the color of Stitching you would like before you add it to your cart.

All leather was bought here in the USA and my wife and I make these by hand (No machines) here in the USA.

For a shipping quote out of USA, please contact me with your location. (Generally it's under $5)

Thank you for looking!